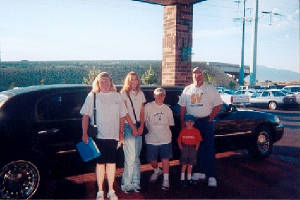 The limo comes to pick us up and takes us to the airport - how exciting!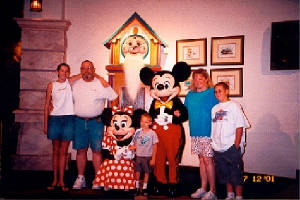 Our "official" photo with Mickey and Minnie - taken in the Castle of Miracles at Give Kids The World.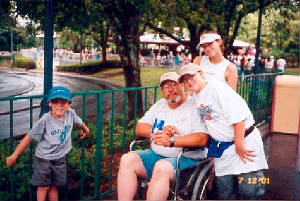 Braydon, Kara, Mike and Blake at Magic Kingdom... I think Mike rode in the wheelchair more than Braydon did!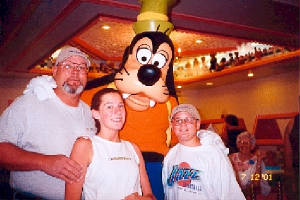 Mike, Blake and Kara with Goofy in the Gingerbread House Restaurant. Too much fun!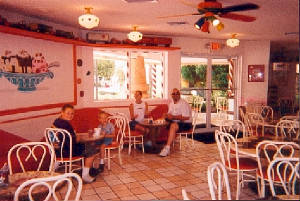 Eating ice cream in the Ice Cream Parlor. Ice cream is available from 8am to 8pm everyday at GKTW. I think this was our favorite place! (Check out the ice cream cone pillar outside the window. Cool!)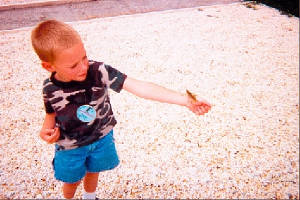 Braydon found a HUGE grasshopper at Bumpa's house. Check out the "low maintainence" yard - beats trying to keep the grass green!