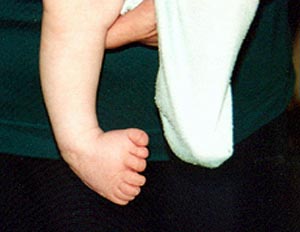 Braydon's foot before surgery. Count the toes! We had fun making up extra verses to "This Little Piggy"!
Taken in September 1998, these photos show the typical leg that many children with clubfoot/feet have. Because of the toe repair, Braydon's big toe on the right foot will never be as fully developed as the toe on the left foot.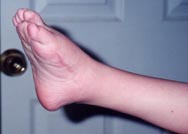 This photo was taken 2-1/2 years after his reconstruction surgery. The scar begins just under his big toe and goes around the back of his ankle to the other side. The redness is the area where they removed the extra toes.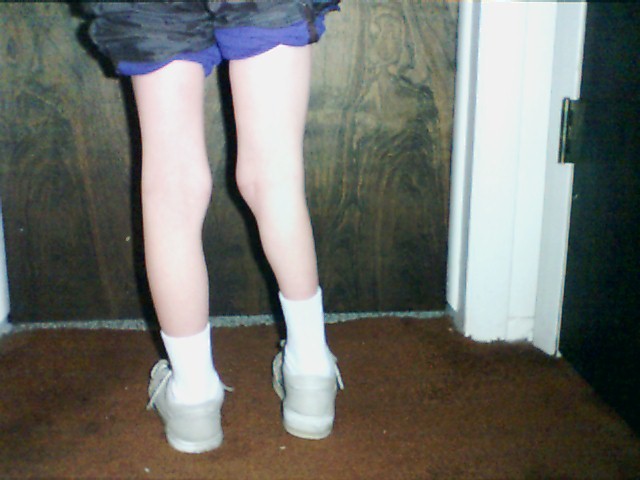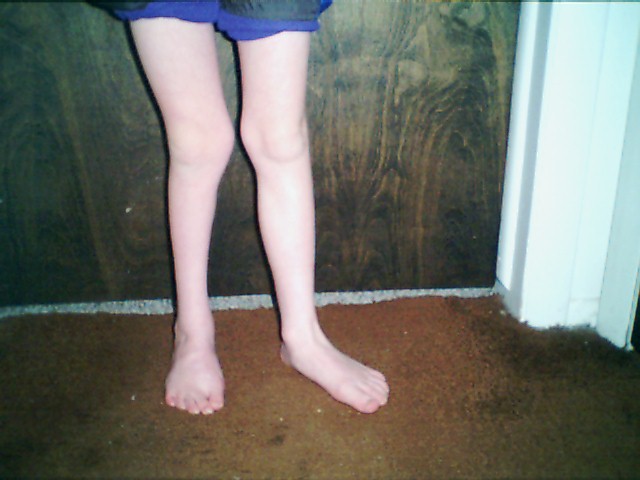 These photos were taken in Feb. 2002. You can see the skinny calf, knock-knee, and slight in-toeing of his clubfoot leg. The pics with his shoes on show his 2cm lift in his right shoe. Since February, he has needed another 1cm added to the lift height, and his in-toeing has gotten worse.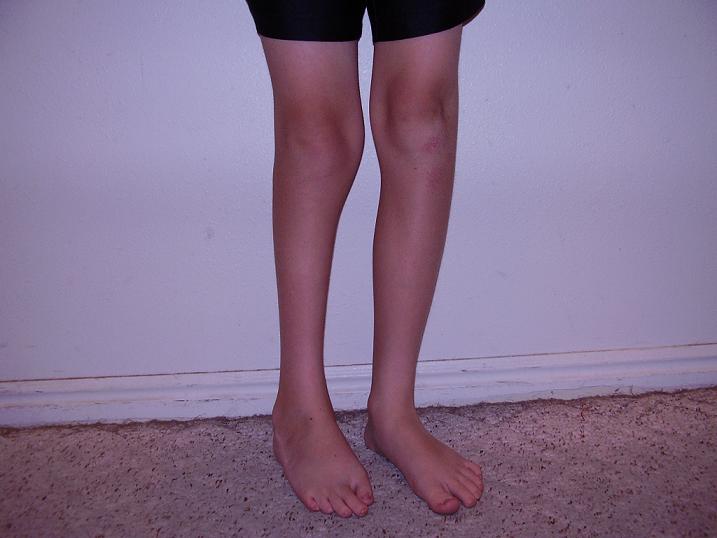 Braydon's legs just before surgery - Sept. 2007. See how the knees seem to both point to the right, while the feet point to the left?